Air Ambulance Medical Equipment
LTV 1200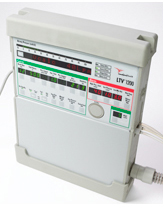 The LTV 1200 ventilator's versatility helps ensure optimal patient care across clinical settings. Used in the ICU, PICU, Emergency Department and for Patient Transport, the LTV 1200 has the flexibility to adapt to changing respiratory needs. And at a fraction of the size of comparably equipped systems, the LTV 1200 moves seamlessly with the patient. The most superior Ventilator.
Welsh Allen ProPaq Critical Care "Patient Monitoring Device"
Monitors ECG, NIBP and 2 channels of temperature
Adult/Pediatric/Neonatal settings
Features graphic trending for all parameters
In-Service mode for training and education
Smartcuf gives you superior NIBP accuracy even in the presence of motion artifact
Air Worthiness certification to fly in fixed wing aircraft from the U.S. Air Force Armstrong Laboratories
ZOLL M Series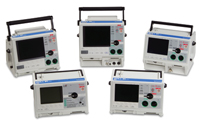 ZOLL® M Series defibrillators are a modern advanced 3 and 12 lead intensive cardiac monitor / defibrillator to meet all the needs from BLS, ALS and Critical Care Transports.
Spectrum Aeromed Stretchers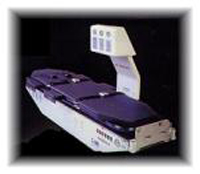 Spectrum Aeromed stretchers provide maximum comfort and stability for the patient and contain all the immediate accessories medical teams needs to care for the patient. These are the same stretcher systems currently used by the United States Air Force.
Advanced Life Support Equipment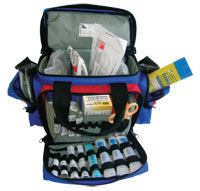 A full compliment of Advanced Life Support and Critical Care Transport (CCT) equipment to include special medical equipment like the King Advanced Airways, RSI, portable suction units and 6 channel Intravenous fluid pumps. Specialized equipment available for customized transport includes fetal monitors, Neonate and Peds transports with Babypod and Intra-aortic balloon pump (IABP) transports.
IVAC (Mini-med III) Intravenous Fluid Pumps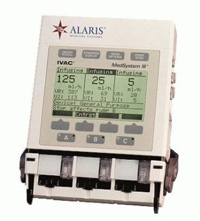 The Ivac (Alaris) Medsystem III is a portable infusion pump that has three independently-programmed channels. The unit includes a Drug Dose Calculator, and adjustable pressure limits, in a small, lightweight (about 5 pounds) unit. Six different operating modes are programmed into the pump, having preset parameters that accommodate specific clinical applications.